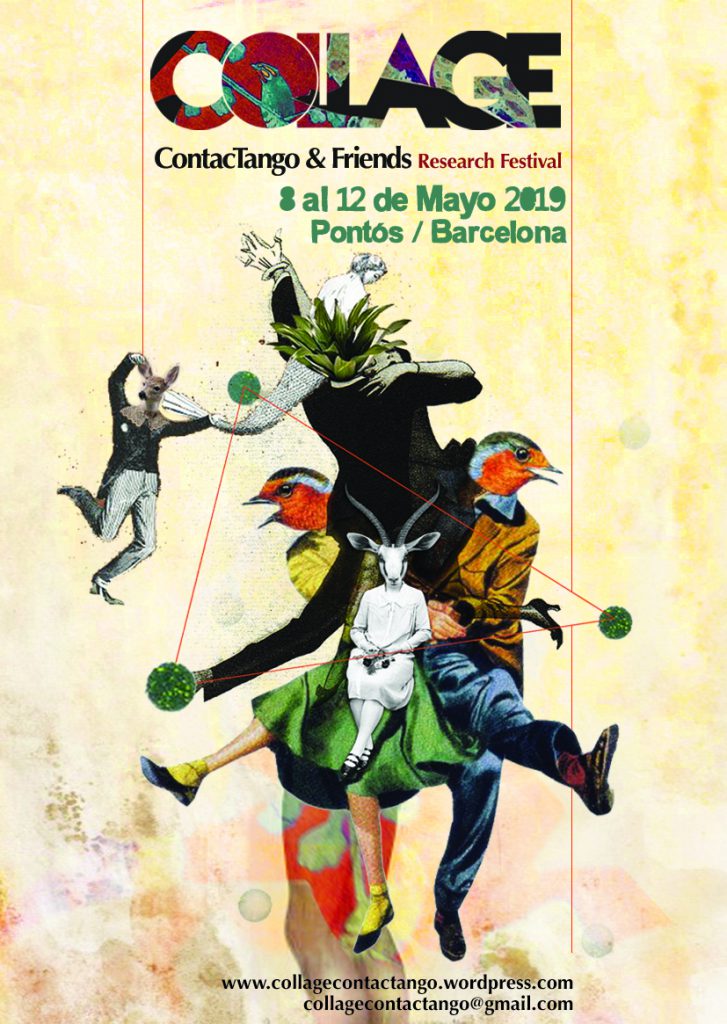 ContacTango Research Festival in Barcelona, from May 8th to 12th 2019. Date 2020 coming soon!!!!!
"Collage" comes from the need of new places for researching ContacTango and disciplines that support it.
We believe that festivals are a great way of learning, exchanging, practicing and developing this form.
"Collage" wants to be a place for participants to meet, explore, dance and spread this new form, ContacTango. Soon will be more details.
Registration will open on March 1st.
EARLY BIRD extended until April 15th!
link to the Barcelona Research Festival: