Come together & dance & learn with Contactango Teachers from allover the world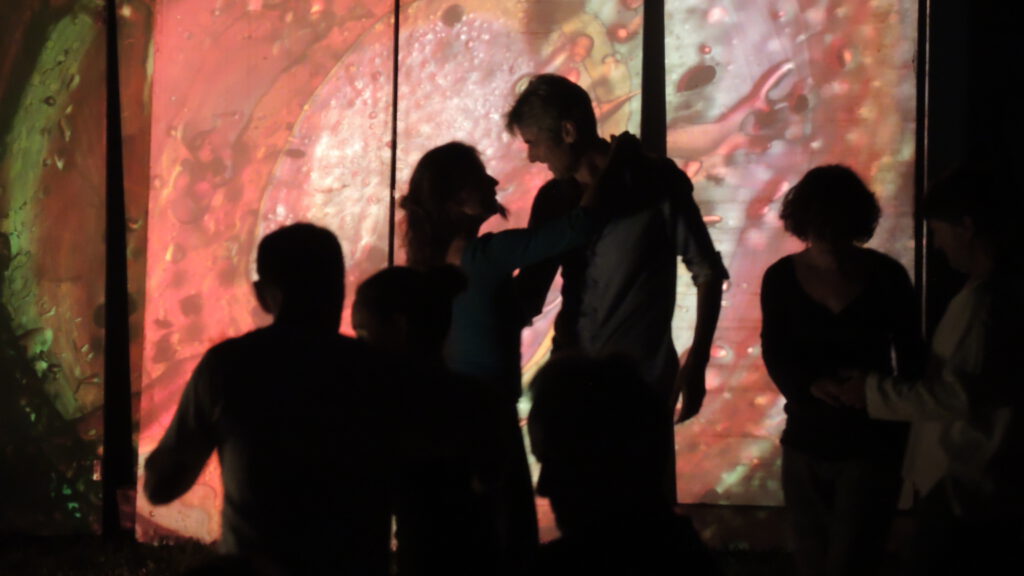 Die Lehrer treffen sich in der Woche vom 29.8. bis 1.9 zum Forschen, voneinander Lernen und intensiv miteinander Sein.
Aus diesem Erfahrungsschatz werden wir am Wochenende schöpfen und unterrichten.
Jeder der Workshops, zu einem Thema, wird von zwei oder drei Lehrern, die sich in der Woche eingestimmt haben, gemeinsam unterrichtet. Die Unterrichtssprache wird Englisch und Deutsch sein.
Wir haben einen wundervollen hellen und neuen Tanzraum(180m2) mit großen Fenstern, die Rote Fabrik in München-Aubing.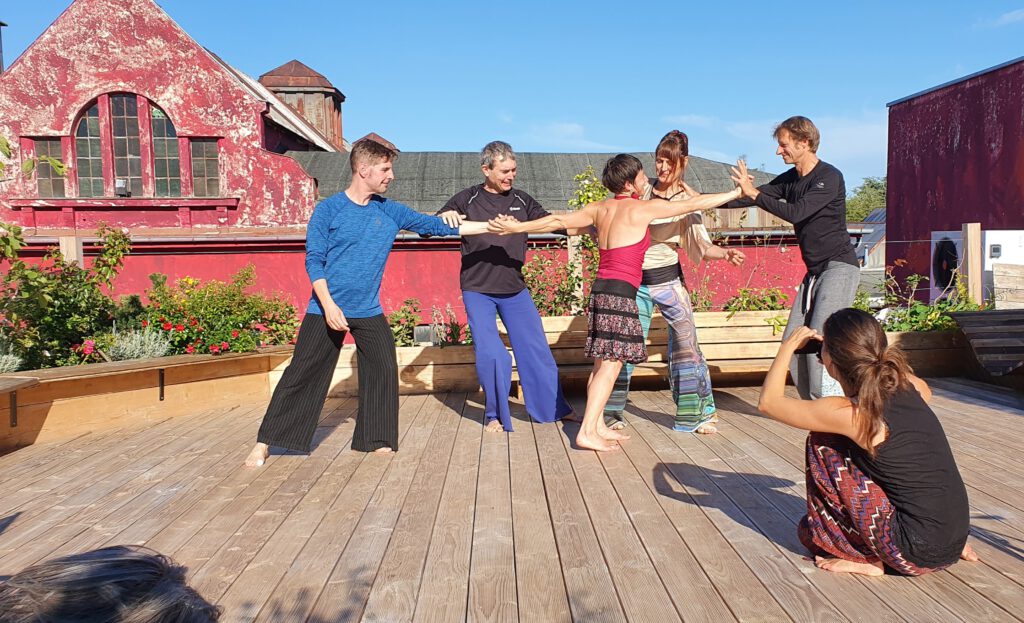 Und eine große aussen Terrasse zum Tanzen und genießen.
Each workshops will be facilitated by two or three teachers. The precise program will develop during the week before the Event. In this week teachers from Europe and America will meet for a sweeping exchange. Out of this inspiration the teaching teams and classes for the weekend will emerge. One Workshop we will offer for personal questions teaching one to one.
Kosten: 100 Euro sliding scale (Tea, coffee, water, some fruits is included.) Ermäßigte Helferplätze auf Anfrage
Location: 180 m2 Tanzraum rote Fabrik with spacious rooftop, Adress: München Neuaubing, Brunhamstrasse 19A, 3 min walk from Subway.
Overnight stay is possible at the location, 15 euro with breakfast, please bring your sleeping bag.
Beginn Freitag: Ankommen ab 16.00, Tanzen, kennenlernen, Cafe und Kuchen für die ersten 😉 Bringt etwas mit für ein gemeinsames leichtes Abendessen – bitte jeder was mitbringen. Live Musik ist eingeplant!
Ab 19.30 Warmup in den Tanzabend bis 24.00
Samstag: Workshop 1 von 11:00 – 13.00WS 2 von 14:00 – 15.30WS 3 von 16:00 – 17.30danach Abendessen und tanzen bis Mitternacht.